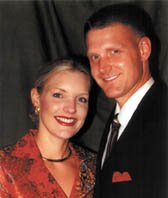 August 10th, 7:00pm
and 2:00pm
DIRECTIONS TO Wilde Lake High School

IMPORTANT ANNOUNCEMENT
PRESOLD TICKETS good
at both 2 and 7 pm, IF Possible, presold ticket holders should attend 2 pm event.

Ticket Sales at Door Available ONLY at 2pm Event
Doors open at 1:30, arrive EARLY
7:00pm NO DOOR TICKET SALES
Doors open at 6:30, arrive EARLY
Doug & Amie Weir are coming to the Newball EDC Team!

You've got to mark this date on your calendar NOW!
Click HERE for Bio.
Log in and go to People, then Profiles of Success, click on the Profile you wish to view.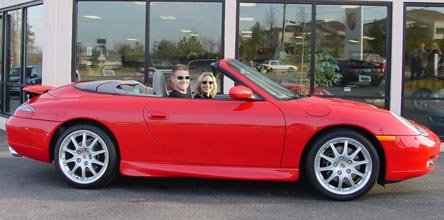 ~*~*~*~*~*~*~*~*~*~*~*~*~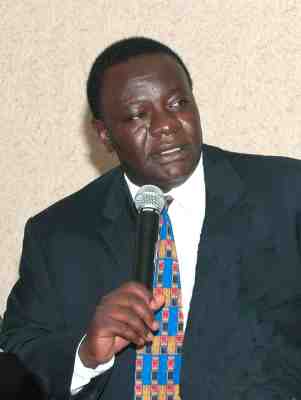 Dr. Nhamburo,
always giving the very best teaching after the Columbia Hilton Open.
Newball Weekly Training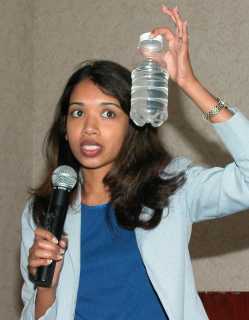 Rose tells the group about a new shake flavor and how to buy all the ingredients from your own business.
Don't forget water from Espring!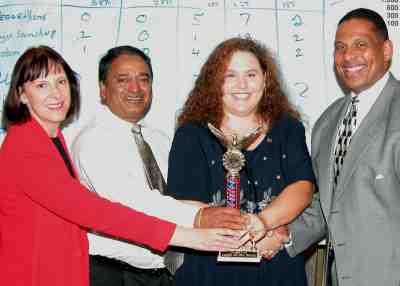 Reginald Harrison (right)
presents to
Raju & Molly Sanikop
& Tanya Wilhelm, Co-Winners of the Quest Weekly Meetings! Dr. Newball loves to see the winners.
August 27th, 2002
THE BEST!
FREE ENTERPRISE DAY,
BALTIMORE, MARYLAND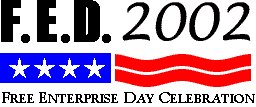 BALTIMORE ARENA
It was on
AUGUST 30 - SEPTEMBER 1, 2002
BALTIMORE, MD

Newball Quest Trophy
Weekly Winners

Delnora Roberts,
weekly quest winner
September 17, 2002.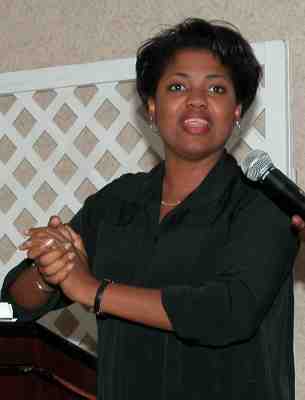 Eagle, Michelle Padmore Byam from Trinidad, tells the group about Artistry Cosmetics.
"Man," is she excited!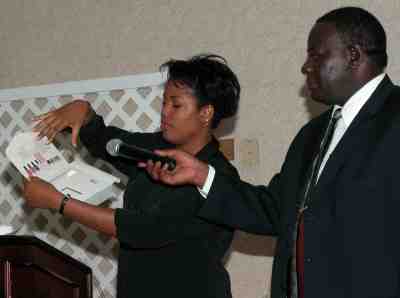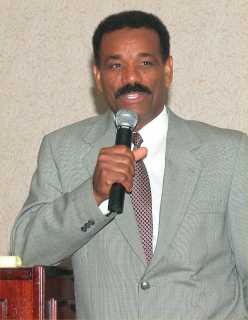 When Platinum, going Emerald,
Dr. Phil Carey speaks,
the Team Listens!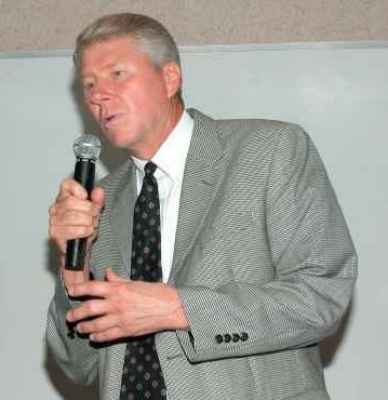 Tom Gray tells the group the reason FED is the most important function of the entire year. FIVE NEW Diamonds on Stage!